Turnkey V2G, V2B and V2H solutions
Fermata Energy's bidirectional charging system has cost parity with fast one-way chargers, but there is a big difference. With the Fermata Energy platform, you can earn revenue and reduce the total cost of owning your EV. From site assessment to installation, we develop the solution that turns your EV charger into a profit center.  Get started today.
Vehicle-to-everything
(V2X) system
Fermata Energy's vehicle-to-everything (V2X) bidirectional charging platform manages both charging and discharging of your fleet EV batteries. Our systems are certified to UL safety standards. And we've earned a major OEM's approval for the battery warranty.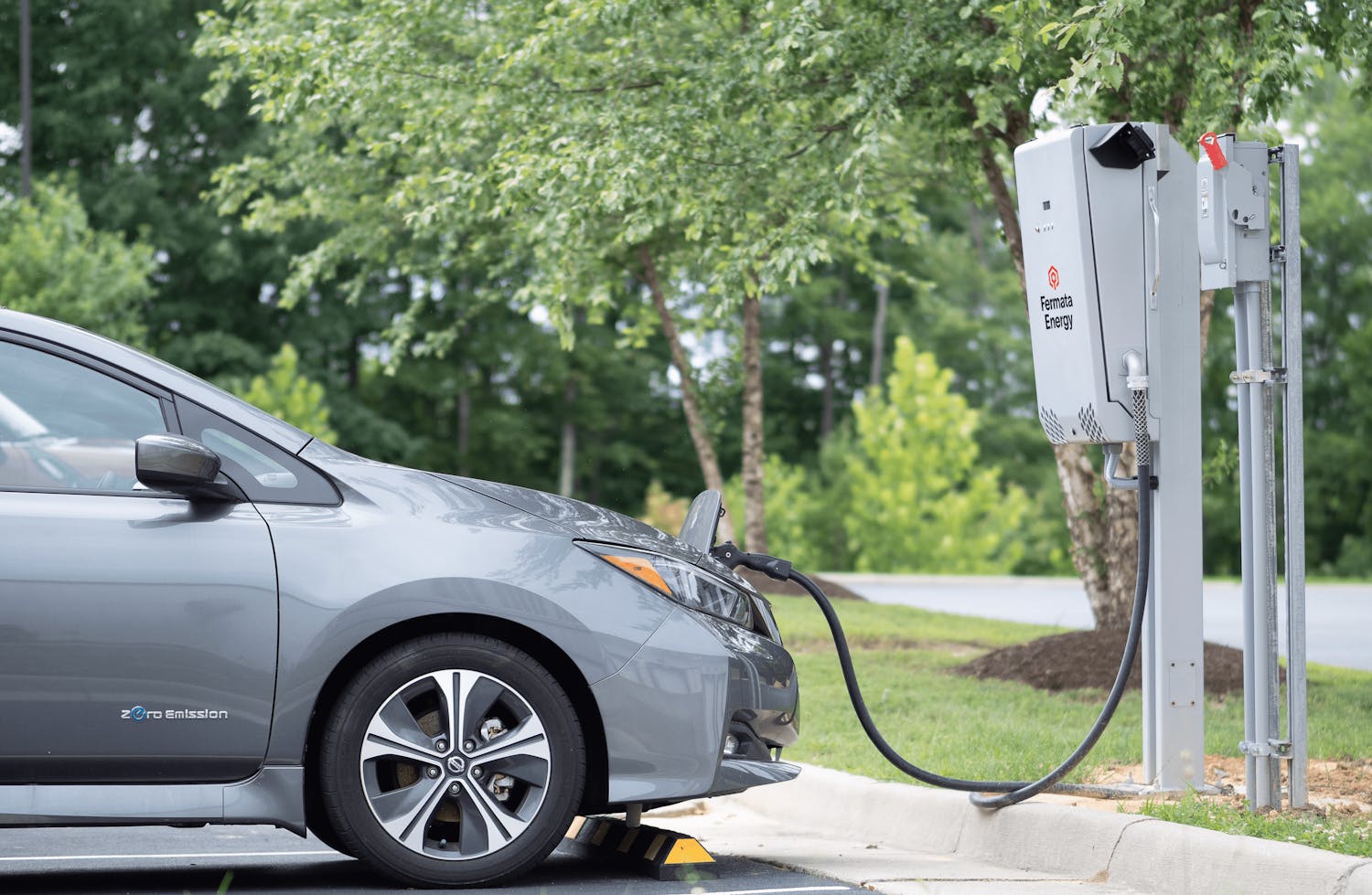 Delivering solutions